Snack box from Japan!
Once a month, we'll deliver Japanese candy and snack to your home!
Can't wait to see what you get.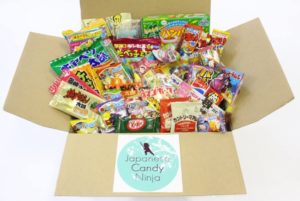 Japanese KitKat
There are many kinds of original-flavor Kit Kat in Japan! You can buy them only in Japan and none of them betrays you with the unique but good taste!! They are must-try!!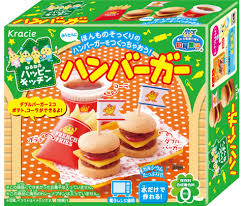 DIY Candy Kit Series
Sushi, Hamburger, Cake, Taiyaki, Bento, etc…. Let's have fun with the Japanese No.1 hit DIY candy kit!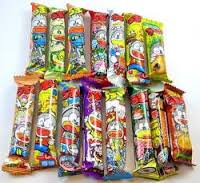 UMAI-BO Series
Literally meaning "tasty bar", Umai-bo has been a popular and standard snack bar with the diversity of unique flavor for Japanese people for more than 30 years. You can't miss this to get to know Japan!!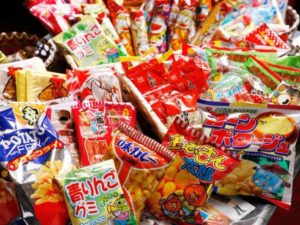 Dagashi
Those retro Japanese candies and snacks always fascinate Japanese kids. It used to be for kids, but it attracts many adults, too, as those candies and snacks make give them a feeling of nostalgia. Without tasting the fancy and cute things, you can't say you know Japan!
"Candy is my fuel. Ice cream, too."

Japanese Candy
Now it's the world's popular sweets! You will be a huge fan of the fancy, colorful, and yummy candy once you try it. You can't miss it!!

DIY Candy Kit
The DIY Candy Kit is a king of Japanese candy. You can get one DIY kit if you choose MEDIUM or larger-size box. It'll be a fun and great moment to make it with you family and friends!!

Customer Support
If you have any questions or concerns, please feel free to contact us! Our candy box team will respond you as soon as possible. You can ask them not only about the candy box but also Japanese cultures or other things related to Japan!

Coupons
Get a coupon on SNS or via E-mail magazine to get special gift or discount! If you are lucky, you can even find a coupon in the candy box!!

Get a different box every month!
By subscribing, you can get a different box every month. The longer you subscribe it, the more candies and snacks you can enjoy!! You will see what is inside for when you open the box!!

Secured Delivery
The box will be delivered by the most reliable international shipping! In case you don't get it, we will take a full responsibility to track it or resend it to you.
Contact us